This one-day intensive Masterclass is designed for business leaders who want to learn how to leverage generative AI to achieve their organisational goals.
In this masterclass you will explore opportunities to leverage generative AI and learn how to prepare data and your organisation to create new AI-powered capabilities safely and responsibly.
Through hands-on exercises and interactive discussions, you will develop a clear understanding of how to use generative AI to innovate, create, and transform your business.
This masterclass is ideal for business leaders interested in applying generative AI to their organisations, including executives, entrepreneurs, and innovators.
At the conclusion of this Masterclass you will have:
Gained a solid understanding of the principles of generative AI and its applications
Developed practical skills to design conversational AI assistants
Discovered how Generative AI can transform content creation, including image and video production
Developed the fundamentals for an organisational safe-use policy, including adoption of a Responsible AI framework
Understood the principles of neural networks and how to train and optimise them for generative AI
Learned the basics of natural language processing, including language modelling, sentiment analysis, and text generation
By attending this masterclass, you will gain the knowledge and skills needed to identify new opportunities, develop innovative products and services, benefit the public, and lead your organisation to success in the era of AI-driven innovation. Don't miss this opportunity to become a generative AI master!
Justin Flitter founded NewZealand.AI in 2017 to help Kiwi organisations see the opportunities to leverage Artificial Intelligence and develop a practical integration roadmap. Justin will be joined by expert guest speakers including Asa Cox, CEO of Arcanum and Anchali Anandanayagam, Partner at Hudson Gavin Martin who will help you accelerate your organisation's AI capability.
Facilitator: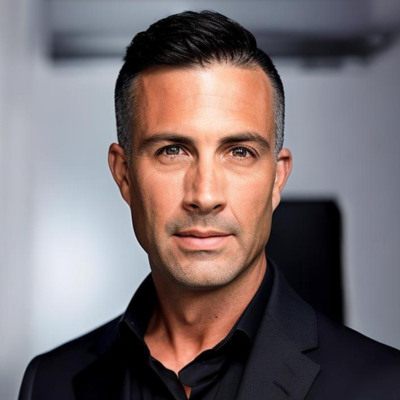 Justin Flitter
Founder
NewZealand.AI