Who Attends
The Generative AI Summit NZ is designed for business and government leaders who are actively looking at deploying generative AI within their organisations or are already doing so. This ground-breaking event is for anyone who is eager to stay ahead of the competition while driving business transformation, innovation, and growth through AI.
The Generative AI Summit is designed for business leaders, managers, directors, and heads from a range of areas and roles including:
Business operations
Business transformation
Change management
Marketing
Technology
Innovation
Strategy
Customer experience
Product
Shared services
Data & analytics
Digital
…anyone who thinks their team can benefit from generative AI
Why Attend
The Generative AI Summit 2023 NZ will deliver the key information, strategies and tools you need to implement AI into your organisation, maximise its value, and minimise the risks. You will leave with a complete toolkit that will allow you to navigate AI initiatives in your organisation from start to finish.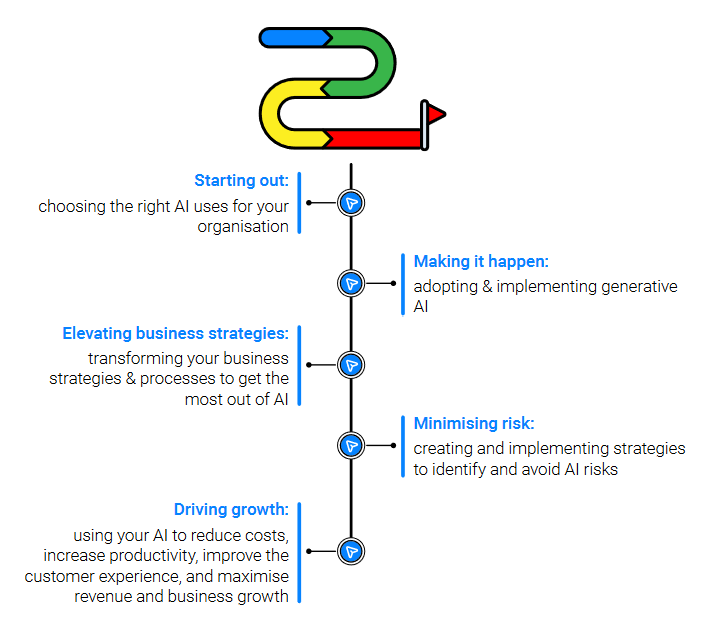 THE TOP 7 STRATEGIES AND SKILLS YOU WILL GAIN:
Identifying how your organisation should investigate and adopt AI to create immediate benefits
Creating a realistic, workable plan to integrate AI into your business strategies and processes
Improve customer experience through AI to increase loyalty and maintain trust while driving revenue & growth
Utilising AI to increase automation and productivity by making processes more efficient
Increasing profitability and ROI by reducing costs through AI
Opening doors to new business opportunities and profitable strategies through AI
Identifying and avoiding risks related to AI while still maximising its benefits